Meeting of APPG on Human Relevant Science on 18 October
On 18th October, the Group heard a compelling presentation from Dr Azra Raza, Professor of Medicine at Columbia University in New York, who is an international authority on leukaemia. Dr Raza explained the benefits of taking a human relevant approach to cancer research and reported on her vital work in this field. Minutes from the meeting can be viewed here. Her fascinating response to the question: "What scientific idea is ready for retirement?" can be read here: https://www.edge.org/response-detail/25429
---
MPs call for new government Minister for Human Relevant Science

Today the APPG for Human Relevant Science published its report "Bringing Back the Human: Transitioning from Animal Research to Human Relevant Science in the UK" at the Houses of Parliament.  Bringing back the human: Transitioning from animal research to human relevant science in the UK
---
Correspondence with Government Ministers can be viewed here
Annual General Meeting Minutes 16 November 2021 (Held by Zoom)
Voting Members in attendance:
Grahame Morris MP
Sir Roger Gale MP
Baroness Hayman of Ullock
Baroness Chapman of Darlington
Lord McNicol of West Kilbride
Apologies:
Paula Barker MP
Chris Stephens MP
Caroline Lucas MP
Ian Mearns MP
Daniel Zeichner MP
Henry Smith MP
Andrew Selous MP
Lord Trees of the Ross
Opening remarks
Chair-Elect, Grahame Morris MP, welcomed the Members present and paid tribute to the contributions of the Group's former Vice-Chair, Sir David Amess MP. The Chair-elect also thanked everyone for their efforts over the past year and the progress that has been made by the APPG.
Election of officers
Chair – Grahame Morris MP was elected unanimously
Vice-Chair – Baroness Hayman was elected unanimously
Vice-Chair – Andrew Selous MP was elected unanimously
Vice-Chair – Sir Roger Gale MP was elected unanimously
Officer – Chris Stephens MP was elected unanimously
APPG finances
It was noted that the APPG has not received money or benefits in kind in addition to the secretariat services recorded on the APPG registrar.
AOB
There was no other business, and the meeting was closed by the Chair at 4:15pm.
Fourth APPG meeting Tuesday 14th September
The fourth APPG on human relevant sciences will be held (virtually) on the Tuesday 14th September 2021 at 4.45 – 6.15pm UK time where we will explore how countries other than the UK have successfully addressed the transition to human relevant approaches and how EU and international animal law and ethics are important factors in this transition.
This final meeting for 2021 for this APPG will be followed by a report of our findings to be published in Nov 2021. Call back here after the meeting to hear what was discussed at the fourth meeting and our plans for the launch of the final report.
Confirmed speakers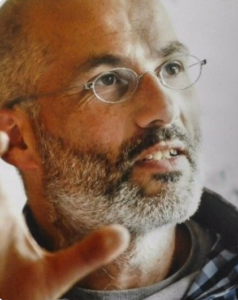 Pepik Henneman is co-director and co-founder of Mister Lion, an Amsterdam and Ghent based lab for societal change (Meneer de Leeuw), helpathon specialist and transition management expert. Pepik lectures at the Rotterdam University Erasmus Academie on transition management and social innovation.
After having graduated at the T.U. Delft (1996) Pepik began his career as a petroleum engineer at Shell International Exploration & Production BV. Taken by the concept of sustainability he developed the basis of his vision and practice at Schumacher College (MSc Holistic Science 2001). In 2000, Pepik founds Innovaders consultancy from which he advises organizations on sustainable business. In 2006 he became affiliated to the Dutch Research Institute for Transitions (DRIFT) at Rotterdam Erasmus University where he brings the concepts of transition management into practice. At Meneer de Leeuw, Pepik leads co-creation processes between local government, institutions and citizens on a broad range of societal issues across Europe. His work includes interventions and visionary publications on regional development, urban mobility, living streets, urban climate mitigation, energy saving, sustainable agriculture, youth employment, international cooperation, refugee shelter, social divide, elderly care and citizen participation and more recently animal free innovation and sustainable transitions in the construction sector.
Pepik is the author of Frontrunners in action (Burgermeesterboek, van Gorcum 2012). Frontrunners in action describes a perspective on societal change and proposes a method for local sustainable innovation. 'In our method we call up on officials of municipalities and departments to radically involve the frontrunners and pioneers to contribute to the development of their region. We call upon leaders of organizations and business to take on the role of regional change agents.'
Mister Lion is a social enterprise
Mister Lion is a social enterprise based in Ghent and Amsterdam, we have intervened in a wide range of societal transitions in Belgium, The Netherlands, France and various other EU countries. We have 15 years of experience in organizing coincidence. We enter into an open dialogue with people in an area, a sector or an organization. We immerse ourselves in each complex social system. Together with our stakeholders we explore new ways of doing, thinking and organizing – and try them out right away.
The way we work
Our clients see the urgency and the potential, our innovation networks explore the possibilities and we listen and look for openings. We follow the energy and discover new organizing ideas. We help our clients innovate and become more effective in accomplishing their societal mission. We ask for space and freedom to look afresh and find suitable ways to achieve results.
Animal Free Innovation
Mister Lion was asked in 2014 to lead round table discussions for the think tank on alternative financing for animal-free testing from a transition perspective, via the co-creative 'temporary innovation network' approach. From these conversations, the first transition sketch of the animal testing regime emerged. This sketch is included in the publication In Transitie!, together with the recommendation to continue the 'temporary innovation networks' approach. At the end of 2017, Mister Lion was asked by the Ministry of LNV to help set up the temporary renewal networks strategy, which forms the basis of the current TPI programme. Mister Lion was then challenged to show how the concept of temporary innovation networks can be successfully put into practice. Mister Lion organised and led the Innovative Health Research network. At the beginning of 2019, this new network presented its progress report with clarification, results and challenges. The network also introduced the Helpathon as a new innovation protocol. Since then Mister Lions co-organized five successful TPI Helpathons.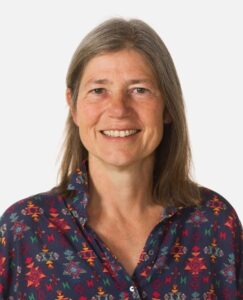 Prof. dr. Sue Gibbs is Chair in skin and mucosa regenerative medicine at both Amsterdam University Medical Center and Academic Center for Dentistry Amsterdam (ACTA). Her entire career has focused on human skin and mucosa biology, in particular in animal alternative methods to develop novel therapeutic strategies for treating and preventing human disease. In vitro models are currently implemented for risk assessment and testing mode of action of compounds and novel actives, in collaboration with industry. In 2015, she received the national ''Daring in the Lab'' prize by the Dutch Animal Protection society. Recently, her research has extended into the field of hair follicles and importantly ''organ-on-a-chip'', in particular immune competent ''skin-, melanoma-, lymph node- and gut- on-a-chip''. These models have the potential to provide a personalized medicine approach to treating human disease. She joined the TPI network in 2018 and helped initiate the Helpathon to assist scientists willing to transition to animal free innovations. The Helpathon team won the international LUSH prize in 2020 enabling the funding of Helpathons in 2021.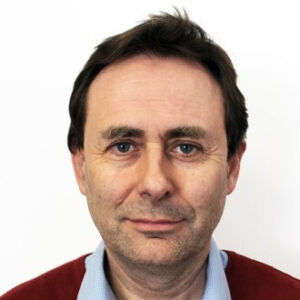 David Thomas is a solicitor. He has acted for nearly all the major animal protection organisations in the UK (and beyond) and is highly experienced in EU and international animal law, including trade law. He has also acted extensively in human rights cases (which can be relevant to animal protection law), much of it again international, and public law more generally. He is a fellow of the Oxford Centre for Animal Ethics, a former chair of the RSPCA (currently a trustee) and a former director of Cruelty Free International and Compassion in World Farming. He has written extensively about animal protection law and ethics and taken part in numerous presentations, debates and media appearances. He gave oral evidence to the Burns Inquiry on hunting and has given oral testimony to several parliamentary committees and a Royal Commission as well as holding countless meetings with ministers and officials. He has been a member of European Commission and UK government panels and is an experienced teacher of law.
Third APPG meeting Wednesday 12th May
The third APPG on human relevant sciences will be held (virtually) on the Wednesday 12th May 2021 at 3 – 4.30pm UK time where we will continue to gather evidence of funding sources and gaps for human relevant approaches in the UK.
Our final meeting will focus on defining changes required in regulations (Sept 2021) in order for these methods to be more widely adopted. A report of our findings will be available in Nov 2021. Call back here after the 12th May 2021 to hear what was discussed at the third meeting.
Confirmed speakers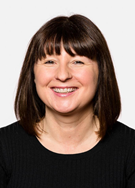 Dr Vicky Robinson.
Dr Vicky Robinson has almost 20 years of working in animal research policy, including with the RSPCA and the Medical Research Council. In 2004 she was appointed Chief Executive of the NC3Rs, the UK's National Centre for the Replacement, Refinement and Reduction of Animals in Research. Vicky is responsible for all aspects of the NC3Rs strategy, operations, and delivery of objectives. Vicky was awarded a CBE for services to science and animal welfare in the 2015 New Year's Honours.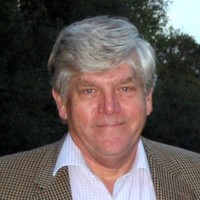 Professor Michael Balls
Professor Michael Balls studied zoology at Oxford University. He conducted research for a DPhil from Oxford at the University of Geneva between 1961 and 1964. After post-doctoral research at the University of California, Berkeley, CA, and at Reed College, Portland, OR, from 1964 to 1966, he lectured in the School of Biological Sciences at the University of East Anglia. In 1975, he moved to the University of Nottingham Medical School as a senior lecturer in the Department of Human Morphology. Professor Balls became Reader in Medical Cell Biology in 1985 and was promoted to Professor of Medical Cell Biology in 1990. Since 1995, he has been an Emeritus Professor at Nottingham. He was a Trustee of the Fund for the Replacement of Animals in Medical Experiments (FRAME) from 1979 until 2013, becoming editor of Alternatives to Laboratory Animals (ATLA) in 1983. Professor Balls was an adviser to the British government during the drafting and passage of the Animals (Scientific Procedures) Act 1986 and, from 1987–1995, was a founder member of the Animal Procedures Committee (which advises the Home Secretary on all matters related to animal experimentation). In 1993, he became the first Head of the European Centre for the Validation of Alternative Methods, retiring from this position in 2002. Professor Balls has won a number of awards related to his work for animals in laboratories.
See the Briefing that was sent to every MP after the second meeting of the APPG
Second APPG meeting Tuesday 9th February
The first APPG on human relevant sciences was held on the Thursday 26th November 2020 at 3pm UK time where we started the process of gathering evidence of funding sources and gaps for human relevant approaches in the UK.
Our second APPG meeting will be held (virtually) on Tuesday 9th February at 4pm UK time, where we will start the process of examining whether the current regulatory framework is designed to promote the implementation and adoption of human relevant technologies in the  UK.
Future meetings will focus on defining changes required in funding (May 2021) and regulations (Sept 2021) in order for these methods to be more widely adopted. A report of our findings will be available in Nov 2021. Call back here after the 9th February 2021 to hear what was discussed at the second meeting!
Confirmed speakers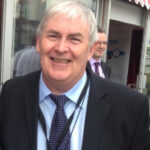 David R Jones
David R Jones, BSc, MSc, EurBiol, CBiol, FRSB, MTOPRA, ERT, FBTS European Registered Toxicologist, Fellow of the British Toxicology Society, Chartered Biologist and Fellow of the Royal Society of Biology.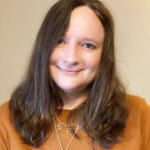 Professor Lorna Harries
Professor Lorna Harries holds a personal chair in Molecular Genetics at the University of Exeter College of Medicine and Health. She gained her PhD in Genetics from University College London in November 1994 and established the RNA-mediated disease mechanisms group at the University of Exeter College of Medicine and Health in 2006. She is PI of the AFRUK-funded Exeter Animal Free Centre of Excellence (ARC). She also holds a position as trustee of the British Society for Research on Ageing (BSRA), and currently acts as Deputy Chair of BBSRC Panel C.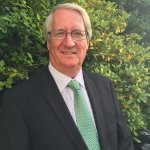 Professor Jon Heylings
Jon is Chairman of Dermal Technology Laboratory Ltd as well as Professor of Toxicology at Keele University.
APPG Work Plan
The work plan for the APPG is now available! Our first meeting will be (virtually) on Thursday 26th November 2020 at 3pm UK time, where we will start the process of gathering evidence of funding sources and gaps for human relevant approaches in the UK.
PRESS RELEASE New Parliamentary group calls for human relevant science moonshot
Tuesday 6 October, London: A new All-Party Parliamentary Group today held its first AGM with the aim of accelerating the development and uptake of human relevant life sciences in the UK.
The APPG on Human Relevant Science held its first meeting remotely on Tuesday 6 October, where the group outlined its priorities.