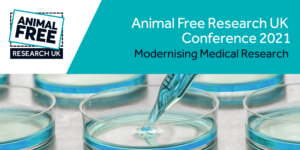 After what has been a difficult year for everyone, Animal Free Research UK has announced the return of the Animal Free Research Conference 2021.
When: 14-15 December 2021
Where: Millennium Point, Birmingham, B4 7XG
This inspiring event will be a platform to share recently developed non-animal research and new approach methodologies, and to learn from each other in a dynamic multi-disciplinary environment. The event will explore advances in in vitro research, new approaches in in silico research, thinking beyond animal-derived biomaterials and much more.
 This event is open to researchers currently applying animal replacement techniques in their work and scientists with an interest in using such techniques in the future and policy makers in this area.
 Animal Free Research UK is currently welcoming abstract submissions for this event.
Following the success of the 12th annual Advances in Cell and Tissue Culture conference on the KESonline virtual conference centre, ACTC 2021 will be hosted as a virtual conference again.
ACTC 2021 – will take place over two days on Wednesday 30th June & Wednesday 3rd November as a virtual event.
The conference offers a great networking opportunity, bringing together industry and academic researchers working in all areas of in vitro cell culture to exchange knowledge, promote their activities and set up new collaborative projects.
Please follow the link here for more information.
For part 1 of ACTC 21-June 30th Call for Papers deadline is Friday 14th May 2021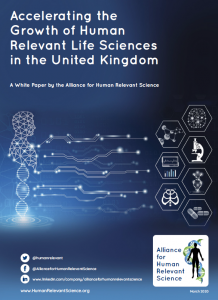 The Alliance will be launching the new Whitepaper 'Accelerating the Growth of Human Relevant Life Sciences in the United Kingdom' on Tuesday March 10th in the UK Parliament, London. Call back on the 10th March to view here.