Tuesday, March 7th, 2023
Proposed framework for integrating human biology-based approaches into drug safety testing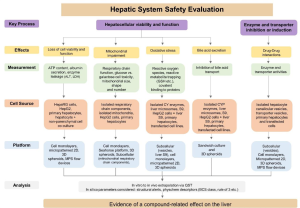 New Approach Methodologies (NAMs) based on human biology have the potential to reduce, and ideally eliminate, toxicities that arise during drug discovery and development. Pharmaceutical companies are already using NAMs in early drug development, with considerable success. However, there are areas of unmet need where NAMs might deliver more predictive power, potentially improving and expediting drug development. At present there is no overarching consensus on how NAMs may be incorporated within regulatory guidelines and numerous hurdles are hampering action. Guidance is needed especially for academic researchers and small biotech start-ups that drive NAM development, yet may be unfamiliar with the precise needs of regulators and other end users.
NAMs need to be included within a scientifically valid, integrated human-relevant pharmaceutical safety assessment strategy that will be acceptable to industry and regulators. With this in mind, we held a series of 5 workshops with 13 international experts (regulators, preclinical scientists and NAMs developers), to identify feasible NAMs and discuss how to use them in specific safety assessment contexts.
Participants generated four decision tree 'maps' showing how NAMs could be used to assess safety for the liver, respiratory, cardiovascular and central nervous systems. These organ system maps provide guidance on how specific human-relevant tests may be used in each context, as well as a template that could be applied to additional organ systems, or testing in other contexts. Maps like these have potential to guide stakeholders and generate confidence in using NAMs to complement and ultimately replace in vivo animal methods.
Converting these maps into interactive decision trees would allow users to ask specific questions and select the most appropriate NAM for their purpose, so the development of a more dynamic and user-friendly version of these maps is an important project for the future. This work could lead to greater adoption of NAMs, improved pharmaceutical productivity and, most importantly, safer medicines. The findings from this workshop have potential to contribute to implementation of the recently passed FDA Modernisation Act, which enables the use of NAMs for regulatory purposes in the US. We hope others will build on this work and use it to speed the transition to greater human relevance, which is so urgently needed.
Partners from the Alliance for Human Relevant Science included Safer Medicines Trust, Animal Free Research UK and Cruelty Free International. Cruelty Free International conceived the idea for the project and we are grateful to the Cruelty Free International Trust for funding this project and to all participants for so generously giving their time and expertise.
---
Tuesday, November 29th, 2022
Accelerating animal-free innovation in the first ever UK Helpathon

London recently provided the venue for the very first animal free innovation Helpathon in the UK.
Helpathons are used in the Netherlands to help researchers who might otherwise undertake animal experiments to make the shift towards animal free methods. The idea is that advances in knowledge often happen through chance encounters.  Bringing people together in a Helpathon can tip the odds of those chance encounters in our favour and help to accelerate progress.
TPI Helpathon have organised 6 successful helpathon events so far. We want the UK to join the Netherlands as an international leader in accelerating towards animal free methods. This is why Animal Free Research UK, in collaboration with the Alliance for Human Relevant Science teamed up with the Dutch Helpathon team.
On the first of the two day sprint, the problem to be solved in this Helpathon was introduced by researchers, Professor Jesmond Dalli and Dr Duco Koenis from Barts, the London School of Medicine and Dentistry and Queen Mary University. They wanted help with how to transition their research, which involves using animal models of rheumatoid arthritis, to improved human relevant animal free research methods. Their goal is to test new drug targets for reducing inflammation and bacterial infection in the disease. This will ultimately pave the way for better treatments to resolve inflammation, avoiding irreversible damage and improving patients' lives.
Ready to capitalise on open minds, open hearts and a great diversity of views thanks to the open invitation, the Helpathon started with Jesmond and Duco presenting an overview of their work with some insightful questioning from the audience, many of whom were non-scientists.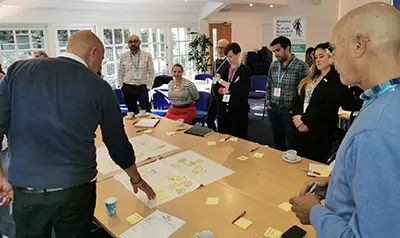 The atmosphere was electric with engaged and inspired participants coming up with questions which were then grouped into themes.  Participants then worked together in rooms discussing and interrogating these questions and moving between rooms, encouraging new connections to be made and more ideas to be generated. Day 2 saw these ideas being released from constraints of reality with visionary thinking around an 'ideal future' where all research is animal free. Participants worked in teams and transformed themselves into movie makers, actors, comic creators and then live-streamed their final presentations during the closing session. These creative presentations ranged from new methods to help identify drug targets through to roadmaps on how to transition to a future world where science is animal free.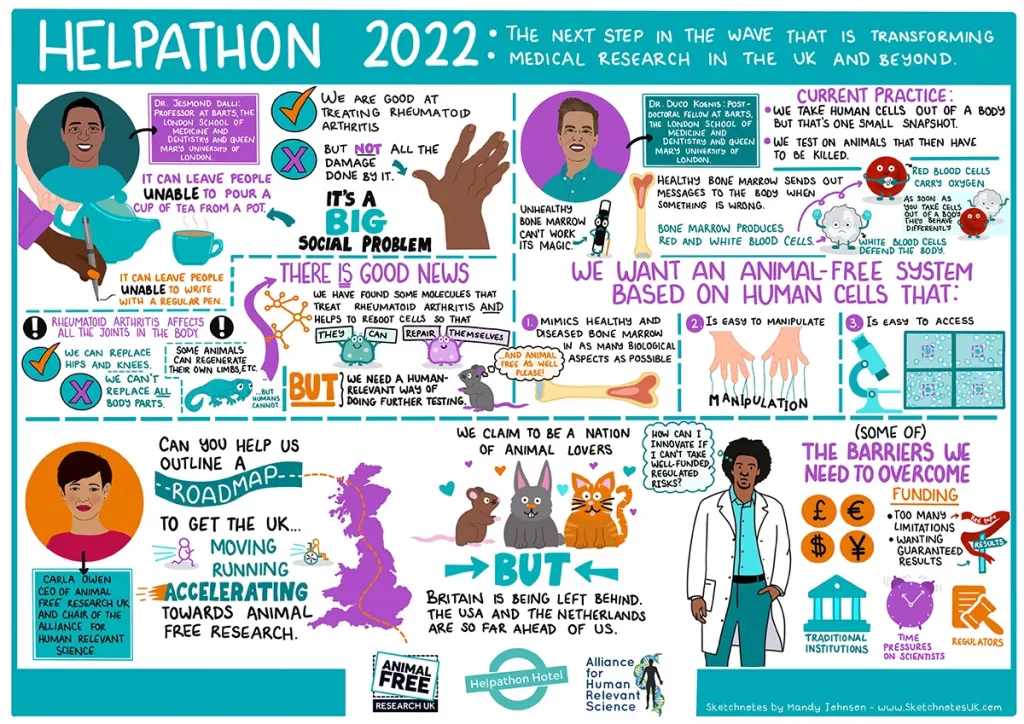 This creativity was captured by a professional doodle artist and a musician who provided inspiration by observing the event and composing a unique piece entitled, 'there's science behind kindness'. The event concluded with these ideas being shaped into some tangible 'takeaways'. This was in the form of letters from participants advising on 'next steps' for Jesmond and Duco to take back to their labs, digest and then apply new ways of working to their research.
This pioneering UK Helpathon represents the first step towards the goal of a network of international Helpathons under one umbrella. This would connect collaborators and ideas to each other, helping to create a world where human diseases are cured faster without animal suffering
Carla Owen, Chair of the Alliance for Human Relevant Science and CEO of Animal Free Research UK, said "The arrival of the project in Britain will help the country's scientists transition away from outdated animal-based medical research methods and grasp a human-relevant future."
---
Wednesday, November 2nd, 2022
Cancer Research – a New Paradigm

On 27th October, the Royal Society of Medicine in London was the venue for an exceptionally thought-provoking and inspiring  talk by Dr Azra Raza, Professor of Medicine at Columbia University in New York, international authority on leukaemia, acclaimed author of 'The First Cell: And the Human Costs of Pursuing Cancer to the Last' (Amazon's 'best science book of the year 2019') and Science Adviser to Safer Medicines Trust.
Dr Raza's themes were then eloquently expanded upon by Professor Geoff Pilkington, Emeritus Professor of Neuro-oncology at the University of Portsmouth and former Head of the Brain Tumour Research Centre, Member of the Alliance for Human Relevant Science, Trustee of Animal Free Research UK and The Childhood Cancer Charity and Science Adviser to Safer Medicines Trust.
An expert audience then participated in a Q&A chaired by Dr James Le Fanu, well-known columnist and historian of science and medicine, acclaimed author of 'The Rise and Fall of Modern Medicine', Fellow of the Royal Society of Medicine and Patron of Safer Medicines Trust. 
Dr Raza explained why the global cancer research effort should change direction to:
1) focus on prevention and early detection, with the aim of finding the first malignant cell instead of attacking late-stage disease, to which end she has established The Oncology Think Tank and the First Cell Coalition for Cancer Survivors; and
2) focus research exclusively on humans and their tissues, rather than on mice, rats and other animal models. For this purpose, she has founded the First Cell Center, to study her tissue repository of more than 60,000 samples collected from her patients over the past 38 years.
We are so grateful to all the speakers for such an inspirational discussion. The whole event can be viewed below:
---
Thursday, September 15th, 2022
Join our new community of practice for medical researchers!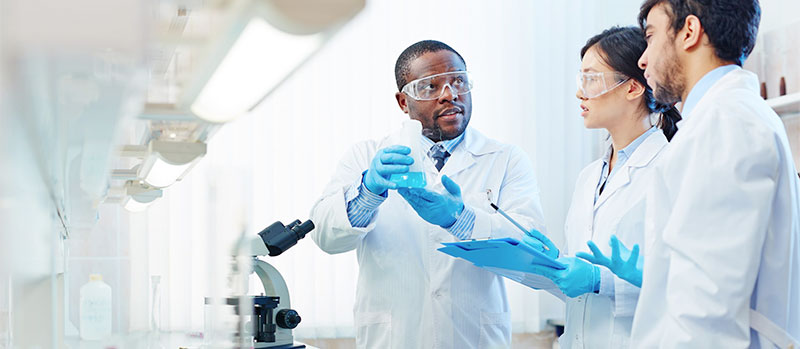 A one-of-its-kind online community aimed at improving communication among biomedical scientists has been launched by the Alliance for Human Relevant Science and Animal Free Research UK.
The Animal Free Research Community of Practice is an interactive network for members to share their work, ideas, challenges and passion among likeminded peers.
With free membership for academic and early career scientists, students, industry and other stakeholders involved in biomedical research, members can interact online 24/7 as well as attend planned events, including open houses, roundtables and Helpathons.
A user-friendly website features up to date news, resources, tools, networking and project collaboration opportunities, latest research papers, job vacancies and academic openings. The community is curated by members and hosted by Animal Free Research UK coordinators.
New members can sign up and join the community by clicking here: Join the Community of Practice
Members are invited to create and add content to the online forum, share events and resources, and to collaborate on projects such as writing reviews, articles and much more. The Animal Free Research Community of Practice will bring scientists closer. It will raise awareness, deepen knowledge, drive creativity and spark passion for a science that benefits animals as well as humans.
We urge all who want to practice modern medical research – that which truly delivers benefits for human health – to sign up and become part of this important, exciting community.
---